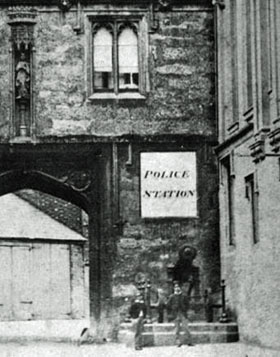 CRIMEAN CANNONS - WHERE ARE THEY NOW?

VALE OF WHITE HORSE
Abingdon
Oxfordshire (formerly in Berkshire)
Great Britain




Abingdon appears to have had three Crimean cannons, two were typical cannons as distributed after the Crimean War as memorials, the other was a small cannon.

The Abingdon Crimean Cannons apparently went for scrap although local urban legend suggests that one was buried to hide it from the scrapper. John Foreman of the Abingdon Archaeological and Historical Society is investigating further. His research has already concluded that Abingdon had no particular connection to the Crimea other than one of the nurses came from here. There is a record that a Deputy Military Storekeeper contacted the council to ask about delivery and the canons did arrive in 1858 by train. A newspaper story he is seeking to verify is that the stationmaster test fired one. As far as he can find out there is no report of an official reception for them. Further details are awaited with interest.

Picture above right: The Abbey Gateway, where once a Crimean cannon guarded against those entering the Abbey Grounds. The other appears to have been located in Albert Park - see the picture left.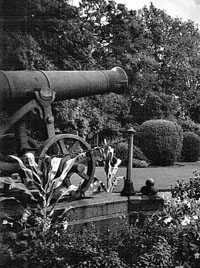 There was once also another (possibly third) cannon in the gardens of the Crown and Thistle hotel and restaurant in the 1950s. This was a much smaller cannon, possibly a naval armament. More recent pictures show a possibly smaller still cannon in that general location.


For further details click website below






Website: Click Here

ADDITIONAL INFORMATION













FACILITIES

Tourism Information

LANDSCAPE

Country town/village, Park or Garden

REGION

England - Central

THE FEATURES PRESENT

Crimean Cannon Location, past or present