CRIMEAN CANNONS - WHERE ARE THEY NOW?

Market Place
Salisbury
Wiltshire
Great Britain
SP1 1JH




Salisbury's Cannon, was featured in the Birmingham Daily Post on the 29 September 1884 following an incident involving the memorial.

A 'Dynamite Outrage' attempted to blow up the Salisbury Council House in the Market Place. A bomb was placed on or next to the low stone plinth of a Crimea Cannon. Lots of damage reported but no mention of how the cannon was.

We are grateful to John Foreman of Abingdon Archaeological and Historical Society for advising of the above.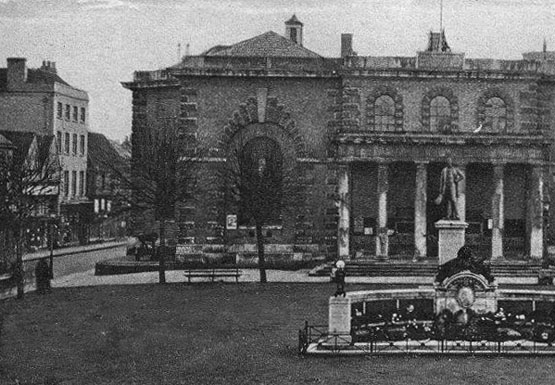 JUST VISIBLE - THE CRIMEAN CANNON STANDS AT THE CORNER OF THE GUILDHALL COUNCIL HOUSE



On January 25th 1858 the Mayor and Corporation had received a Russian cannon captured at Sebastopol. The cannon was recovered from Sebastopol after that city surrendered to siege in the Crimean War, in September 1855. The cannons arrival was greeted with bands, bunting and speeches as well as a military escort. The cannon was installed outside the Guildhall in Salisbury. Here it remained in place until the Second World War, when it was sent for scrap metal.





ADDITIONAL INFORMATION













FACILITIES

Access all Year, Access by Road, Access on Foot, Tourism Information

LANDSCAPE

City Centre

REGION

England - Southern

THE FEATURES PRESENT

Crimean Cannon Location, past or present