CRIMEAN CANNONS - WHERE ARE THEY NOW?

Sited at former Town Hall in Market Place
Visitor Centre
1 High Street
Westbury
Wiltshire
Great Britain
BA13 3BN


This town had a Crimean Cannon outside the former Town Hall. This early 19th century building was Grade II* listed in 1950. The building remains but is now used for other purposes and the cannon is gone.

Click the picture below to see the local museum's history of the Westbury cannon.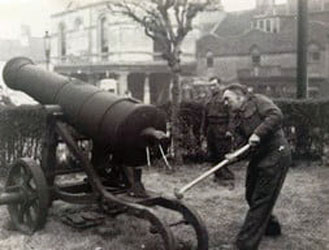 ADDITIONAL INFORMATION











LANDSCAPE

Country town/village

REGION

England - Southern

THE FEATURES PRESENT

Crimean Cannon Location, past or present