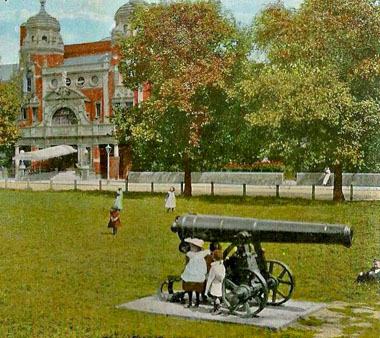 CRIMEAN CANNONS - WHERE ARE THEY NOW?

near the Theatre
Little Green
Richmond Green
Richmond on Thames
London Borough
Great Britain
TW9 1QH




Little is known about the Crimean Cannon once located in Richmond. The illustration right dates from after 1899 when the theatre, seen in the background, first opened. Today there is no sign of the cannon, as can be seen in the two 21st century similar views of Little Green and the Theatre, now shielded by copious trees.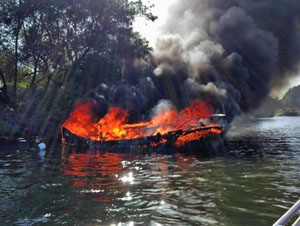 In September 2019 the Richmond and Twickenham Times printed a headline that resulted in interesting speculation.'I thought it was a cannon. Three taken to hospital after Twickenham boat explosion.' Local speculation was that perhaps some lads had discovered the Crimean Cannon and decided to try it out, with devastating effect. Fortunately this proved to be not the case.
ADDITIONAL INFORMATION











LANDSCAPE

Urban

REGION

England - Southern

THE FEATURES PRESENT

Crimean Cannon Location, past or present