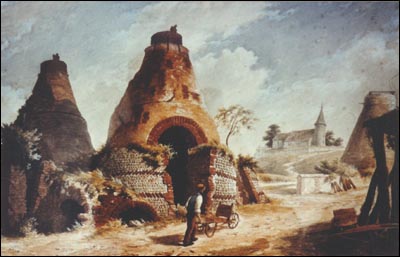 Mary Ann Souter Baker (formerly Osborn)

1813 - 1855
Kiln Cottage
Piddinghoe
Sussex
United Kingdom




Mary's first years were spent at Hammonds Mill, Clayton until, at the age of five, she moved with her two brothers and parents to Telscombe, on the Sussex Downs. Her father William Osborn and mother Grace Souter had been married the year before her birth and her elder brother William was likely illegitimate. Her younger brother John came along when Mary was 3 year old. All three children had the Christian name Souter, no doubt a reflection of William's initial surname, to which was added Osborn directly the parents married. The children were eventually christened much later in 1836 at Chailey.

In 1845 Mary married a local man Edward Baker II, the heir to a brick making business in Piddinghoe, near Telscombe. Edward was six years younger than Mary. Located down by the river Ouse, the brickyard sported kilns and a dock for loading. For more details of Piddinghoe brick making click on Mary left/down. The Bakers were an extended family spread out through Piddinghoe and surrounding parishes.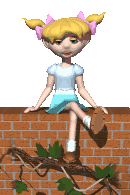 They managed various inns and malt houses as well as the brick yard and various other ventures including farming, coal merchanting, potter, whiting manufacturers etc. Piddinghoe folk were often the subject of jokes, one of which was thay they hang their fields out to dry. This of course referred to spreading of chalk to drain on sloping shelves. This style of speech became a useful means of communicating amongst Piddinghoe folk, confusing anyone not familiar with the terminology. This was invaluable when some of the more clandestine activities associated with the family were under discussion. In particular the smuggling of French goods and wrecking, where ships cargoes were to be had from such unfortunate incidents off the coast.

Mary is recorded as having several children. Winifred in 1847, Elizabeth in 1848, Sarah Jane in 1850, Mary Ann in 1852 and finally a son Edward in 1854. Mary unfortunately died the following year aged 42. Cause of death was dropsy and disease of the heart. Ironically this was the year when her brother John and wife Caroline mysteriously disappeared to Australia. Following Mary's death, Edward II remarried Ann Parsons, a local widow the following year.





Email: info@thespas.co.uk (click here to send an email)


ADDITIONAL INFORMATION



William Osborn - yeoman farmer

Grace Osborn (formerly Souter)

Edward Baker II

Winifred Baker

Elizabeth Baker

Sarah Jane Baker

Mary Ann Baker

Edward Baker III






DESTINY CATEGORY

19th CENTURY first half, 19th CENTURY second half, PAST, PEOPLE

LANDSCAPE

Country town/village

REGION

England - Southern