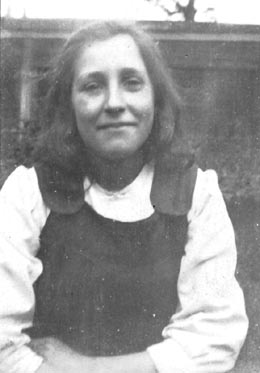 Emily Alice Maud Cane

1909 - 1992
68 Meadvale Road
Woodside
Croydon
Surrey
United Kingdom
Telephone: Addiscombe 6761



Ciss or Emmy as she was known in the family was the eldest daughter of William and Alice Steer. Throughout her life she lived in the Croydon/South London area being born in Woodside Green, Croydon. "Ciss" was a derivation of sister and symbolized the closeness she had with her sister Kath.

After her school days she became a shop assistant for the South Suburban Cooperative Society and that was where she met her future husband Harry Cane. They married in 1936 in Croydon, South London. During the war her husband served in the RAF and on cessation of hostilities the couple purchased a house at 68 Meadvale Road, Croydon, where they lived thereafter. They never had children but devoted their energies to their immediate family and various social activities within the Cooperative movement.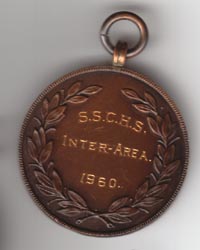 They enjoyed gardening and were active in the South Suburban Coop Horticultural Society, winning many prizes and medals.
Holidays were usually spent in England particularly the West Country. They introduced their nephews Bruce and Lionel to the Cornish Tin and Copper Mines and the delights of Cornish beaches. Many hours were spent exploring old arsenic smeltings and filling Uncle Harry's car with rocks and minerals. Lionel subsequently permanently relocated to St Earth, Cornwall.
Living near her parents in Addiscombe, Ciss daily cycled to see them. On Thursdays she regularly met her sister Kath and they went to Surrey Street market in Croydon for their fruit and vegetables. They would then return to Belmont by train in time for the arrival of Kath's children, Bruce and Lionel from school. After a cup of tea Ciss would leave for Croydon catching the bus from West Croydon Station to Woodside in time to get Harry's evening meal. This pattern of life prevailed for many years and typified the stability and continuity of family life that Ciss liked.
In latter years Ciss suffered blood disorders that were life threatening and on one occasion she died for 15 minutes, fortuitously to be restored to life by the expertise of the medical team. She passed on in 1992 and is commemorated on a stone, formerly in Mitcham Road Cemetery but now at Tower House.
ADDITIONAL INFORMATION

William Isaac Steer

Caroline Alice Steer (formerly Grange)

Henry Charles Cane







DESTINY CATEGORY

19th CENTURY first half, 19th CENTURY second half, PEOPLE

LANDSCAPE

Urban

REGION

England - Southern