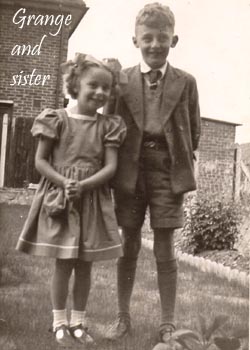 Grange William Steer (Will)

1940 - 2011
53 Coleridge Road
Addiscombe
Croydon
Surrey
United Kingdom
CR0 7



Grange was born in September 1940, a war child, the son of Frank and Nora Steer of Addiscombe, Croydon. In spite of being one of a number of Steer cousins, Grange's life is something of a mystery.

Grange married twice. His first wife was Maureen Comber in summer 1962. They were divorced c.1972. Grange then married again in the autumn of 1975, this time to Pamela W Bliaux (maiden name Powell). Pam was a twin of Austrian descent. He had two daughters by his second wife, Emma born 27 Dec. 1975 and Sarah born 29 August 1980. Grange and Pam divorced in 1985.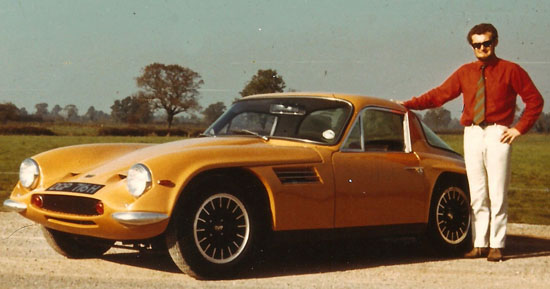 Grange may have linked up in 1981 with Nancy Howlin in Newton Abbot.

Over the years Grange lived at Raynes Park as well as near Leatherhead. By 1974 he was living in Cherry Cottage, Culls Road, Normandy, Guildford. In the 1970s he had lived in France, eventually returning to live in Honey Hill, Haslemere before moving to Dawlish. In Dawlish he became a proprietor of a building business, Torbay Builders, and town councillor. Finally he moved to a charming little village of assorted small and medium housing of mixed age called Sampford Peverell near Tiverton (EX16 7BP). Throughout he was noted for his colourful lifestyle and did his own thing almost regardless of what anyone said.

In 1984 he wrote to Bruce from 9 Summerfield Avenue, Dawlish. Since then contact was lost but it is understood that he moved to Crediton.

Grange's other achievemnts included doing a law degree. This coincided with him having a triple heart by-pass. Thereafter he had a pacemaker.

Under the author name Will Steer, Grange wrote a

book that was published in 2010. At the time he is described as follows: Will Steer - Will has been involved with the Construction and Civil Engineering Industries for much of his working life. He has worked for companies with household names in much of the UK, and overseas. He set up and successfully managed his own company before studying for a Law Degree, after which he lectured in Law and Construction for a number of years. His interests include Industrial Archaeology and edged weapons. He has two daughters and two grandaughters, and lives in Devon.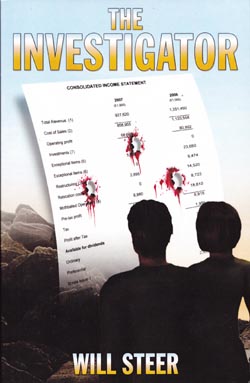 Titled The Investigator by Will Steer it is a fiction story of Simon Tremayne, a tax investigator, one of those people few of us have ever heard of. He is given a brief to investigate whether Bob Harris, the chief executive of a successful international construction conglomerate with a billion pound turnover, has committed a multi-million pound fraud. If so, Tremayne has to locate and bring back to the UK documentary evidence that will stand up in an English court and result in a successful prosecution for fraud, something that is much easier said than done. Using his own unorthodox methods, Tremayne stumbles across a valuable clue, which takes him to the war torn Middle East, where there is a potential death around every corner. Accompanied by his clever and beautiful assistant Jan Hayman, he eventually uncovers an extraordinary history of cunning, double dealing, and deception of international proportions.

The book was self published by Troubadour on-line. Grange died shortly afterwards in 2011 from a stroke. He was 72, he had developed MS during his later years and was struggling with that as it was a very aggressive form. Grange lived in Devon for around 15 years before he died, in a village called Sampford Peverell.

There was a family legend that he secured a secret dowry as a result of his mother's lineage. Details are given on his father's destiny page.

Grange's daughters went on to marry. Emma in turn had a daughter Keira and lives in Essex. Sarah married Dan Rice and had Eve. Emma is planning on a new marriage in 2017 and Sarah and family have moved into a delightful thatched house near Crediton just before.

Email: info@thespas.co.uk (click here to send an email)



ADDITIONAL INFORMATION

Frank Grange Steer

Nora Steer

Maureen Steer formerly Comber

Pamela Steer formerly Bliaux/Powell

Emma Steer

Sarah Steer







DESTINY CATEGORY

PEOPLE, PRESENT DAY

REGION

England - Southern