John William Osborn

1884 - 1926
Investigator and Bandsman
2509 Ellesworth St. Berkeley
Almeda, California, United States.


John's father had been appointed Farm Bailiff at Warningore Farm, Hamsey in Sussex, England by 1884 but this was not to last for long. However while in Hamsey, George and Josephine have a son, John William Osborn. Born on the 17 October 1884, the birth is duly registered in Lewes.

From the Verrall diaries (see George Osborn's data) we learn that on the 13th May 1886 Jake went to Court House but this time found George's baby very ill with whooping cough. J (Josephine) also had a bad cough. And then on the 1st July 1886 we learn that George has sent in his resignation.

1887 saw the Osborn family formerly take over as tenants of Upper Barnhorn Farm, which lies between Bexhill and the Pevensey Levels. The Osborn tenancy lasted until 1891 when John's father George planned to take the family to California.

Josephine and her son John turn up in East Dean in April 1891 living with sister in law Grace Osborn and husband Edward Adamson, the local telegraph operator and their 6 children. George Osborn is not with them and so likely has already gone to the US. John is seven years old by now.

On the 6th September 1891 we learn that John's father George Osborn is dead. He died in San Francisco of brain fever. This is confirmed by the 1910 census where Josephine and son John William are both to be found living in Berkeley, Alameda, California. Here Josephine was a music teacher and her son John W Osborn, by now 27 years old, is listed as a clerk in 1911.

The First World War brings about change and in 1918, at the close of hostilities John receives his draft papers for service in the military. His Draft Registration card No.2498 tells us much about this by now 33 year old man. Still at 2509 Ellesworth, he is now a Freight Claim Investigator, working for the Southern Pacific Co. at 65 Market St. San Francisco. He is not married and his mother Josephine is his nearest relative. He is of medium height, slender build and with blue eyes and brown hair.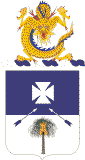 He appears to have served in the military until his premature death on 26 July 1926. His rank was Private and with a musical mother it is not surprising that he was a bandsman with the 14 US Infantry. At the time of death he was in Massachusetts, however his body was returned to San Francisco where he was buried in the San Francisco National Cemetery, 1 Lincoln Blvd. CA 94129. He is in section A site no. 1181 with a headstone marker number PC 1500133. He died at the age of 41 years.

Email: info@thespas.co.uk (click here to send an email)


ADDITIONAL INFORMATION

George Osborn - farmer

Josephine Osborn (formerly Gay)






DESTINY CATEGORY

19th CENTURY second half, 20th CENTURY first half, PAST, PEOPLE

LANDSCAPE

City Centre