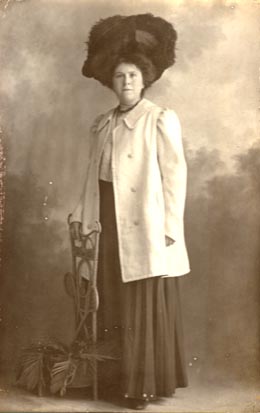 Lydia Bertha Osborne (formerly Donovan)

1885 - 1917
46 Howley Road
Croydon
Surrey
DE13 8QS




Lydia or Lily Donovan was one of a large family of six children of Irish descent, although her parents had never themselves been to Ireland. Her dad was a builder and plumber who had come to Caterham as a young man. Lydia's mother Louisa was an Orpington girl and that was where she married John Donovan (known as Jack), Lydia's father. They first lived at Chalk Pits in Caterham Valley and later Mount Pleasant, where Lydia was born in 1885. Five years later her mother died in childbirth.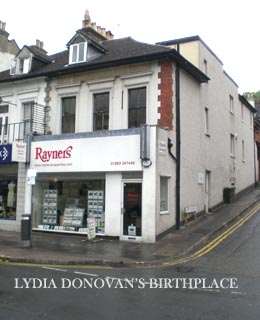 Little is known about Lydia's life and interests until 1910 when she married Tom Osborne, son of a former farrier of Upper Caterham now living in Croydon. They had first met at school in Upper Caterham where they both went to the Catholic High School. Thereafter Lydia and Tom went to live in Howley Road, Croydon, where Tom secured a position of farrier with the local firm of Thrales.

In 1911 Lydia had a little boy, Sidney.

Disaster was to strike in September 1917 however, during the first World War. Following a period of poor health as a result of tooth decay Lydia decided to have eight teeth extracted under chloroform. Whilst having dental treatment at home administered by a Dr. Montgomery, Lydia never recovered consiousness. The Coroner's inquest apportioned no blame. In spite of this it was later suggested that the doctor/dentist, distraught with his actions, subsequently committed suicide.

Click "INQUEST" to read the report of Lydia's death.

Her monument inscription in Mitcham Road Cemetery records that she was 32 years old when she died. Lydia's table, jewel box and jet necklace survive.



Email: info@thespas.co.uk (click here to send an email)


ADDITIONAL INFORMATION



John Donovan 3rd

Louisa Donovan (formerly Wheeler)

Sidney Thomas Osborne

Sidney John Osborne







DESTINY CATEGORY

20th CENTURY first half