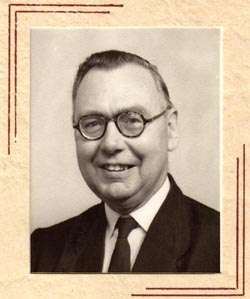 Sidney John Osborne

1911 - 2008
46 Kings Road
Belmont
Surrey
United Kingdom
SM2 6DG
Telephone: Vigilant 9848



On 15 February 2008 "Granddad Sid" as he was affectionately known to his grandchildren, passed away peacefully at St Helier's Hospital, Rosehill. Corinna his granddaughter was with him, joined immediately afterwards by granddaughter Foy at the bedside. This was an end to a 96 year era starting before World War I.

Sid was born 22 July 1911, the only son of a Croydon farrier. His very early years were spent at Howley Road, Croydon but his family life was to be shattered in September 1917 by the untimely death of his mother Lily (Lydia). Life became untenable as his father struggled to cope and Sid was scooped up by his grandparents John and Emily Donovan who took him to Caterham where he was to grow up. At Caterham, a rural location, life was idyllic attending the Board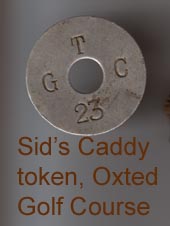 School in the Valley, helping on the horse drawn milk dray, golf caddying at Oxted, visiting Uncle Charley in his railway signal box at Etchingham and sledging down the quiet valley lanes in winter, a pursuit excluded from today's children by excessive motorized vehicular traffic. This rural upbringing enabled him to recover his health exploring the surrounding countryside, which molded his character henceforth. Here he enjoyed his own company and that of a close circle of relatives and friends without a burning desire to venture into the unknown.

When he left the Board School he initially secured employment at the local Cooperative Grocery Store in Caterham. This was the start of a working career with the Coop. Quickly his managerial potential was appreciated and in the early 1930s he moved to live with his father again in Croydon. This enabled him to take up a position at the Elmers End shop before the outbreak of War. He was popular with the female staff, particularly Kath, a fiery red haired young lady from Croydon. Once again his life was shattered with the arrival of his call-up papers for the Army as War with Germany preoccupied the nation. Caterham barracks was his first location before traveling further afield with his regiment. The regiment was shipped to the front line in France but measles proved to be a blessing in disguise as he was ill for several weeks, nursed at home by his sister Eileen, and subsequently reallocated to a different home based regiment. This gave him the opportunity to marry the red haired beauty from Elmers End shop in 1942.

Now in 360 Coy. Pioneer Corps., the Army recognised his managerial ability and so Sid spent the rest of the war years based at Aldershot and Ascot Racecourse as a quartermaster sergeant. This lead to many amusing stories about mail order wardrobes, boots and other miscellaneous army "surplus" goods, including the burial of what he described as "Elephant Guns" under Ascot Racecourse begging the question are they still there?

As the war drew to an end Sid was de-mobed and his exemplary record enabled him to re-engage his career with the Coop, in what were difficult times of rationing and housing crisis. By then he had a son Bruce, a noisy Lone Star Cowboy who shook the house at 117 Croydon Road, East Croydon, where Kath and Sid were living with Sid's father and stepmother. Could this really have been worse than the recently silenced air raid sirens?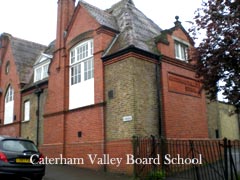 Again Sid's managerial skills were recognised by the Coop and Banstead became the location of a number of shops that he was responsible for as manager. These included the grocery and provisions (the main store), butchers and several at the top of the High Street including hardware, shoes and cloths and fabric shops. Here he was to spend the rest of his working life. Relocating was high on the agenda and he secured a house in Kings Road, Belmont for his growing family. In particular a new arrival was Lionel in the bitter cold winter of 1948. A super little chap according to his parents but a real menace according to his older brother who could see all his toys being reallocated, a bit like the army surplus goods a few years earlier.






























Life at Belmont settled down to a steady routine for Sid, cycling across Belmont Downs to Banstead for his daily sojourn with the Coop. Other interests included his allotment producing abundant fresh food for his wife and two sons, his prize winning aviary of budgies, and his weekly football pools spree with his friend and neighbour opposite. Annual holidays were to the Isle of Wight, setting the scene for a long family association with the location which perpetuates to this day. Riding the steam railways was a favourite pastime for Sid and the family with the Island Runabout ticket. Walks were also part of his itinerary to the less accessible beauty spots on the Island, much to the chagrin of the children, particularly Bruce who under duress had to give up his pushchair in favour of his younger brother.

Life continued for Sid in this pattern until catastrophe struck the family in the early 1970s with the premature death of his wife Kath early in 1973. This prompted his early retirement on 31st March 1973 from his post as Supermarket Manager at Banstead with the South Suburban Cooperative Society. He had spent 47 years with the Co-op, since the age of 15 with a service break during the war years. Thereafter he settled down to a rural life of self sufficiency and independence at Belmont, accompanied by his various faithful golf ball hunter dogs.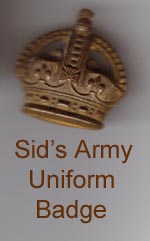 During retirement he was able to enjoy seeing his four grandchildren grow up. His life was one of stability and modest expectations; he made no enemies and outlived most of his friends. Walking the Downs was a major preoccupation recapturing the childhood pastimes in Caterham. Anxious to keep an interest in retailing he grasped the opportunity of selling second hand golf balls, which the players conveniently lost, scattered around the course. Known as the local Golf Ball Baron, the front door at 46 became the place to replenish those lost golf balls. Many calling so frequently that they became almost family members.

Enjoying some repute locally as a village character, the infirmity of old age crept up on him. Many of his earlier friends disappeared and he became more reliant on his family to care for him. He always sought to continue in his own home and this was aided not only by his immediate family, but by other friends and neighbours locally. In particular Wendy and Dick should be thanked for their care and support. Blindness threatened his later years, exacerbated by his lifelong bad eyesight that originated during the period following his mother's death. Cataract operations at St Heliers found him with renewed sight and for the first time since his childhood the need to wear glasses ceased. This new lease of life ensured his continuation in his own home, aided by his sons. His weekly escorted trips to the local supermarket, sitting in the front garden talking to neighbours and occasional trips to Caterham became highlights of his otherwise housebound later years. In particular Sid's outings in Bruce's car to the accompaniment of his favourite Patsy Cline gospel music were high on the agenda.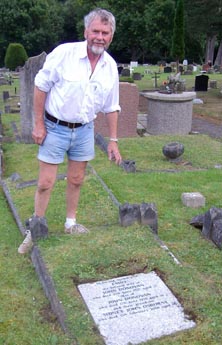 Sid's sense of humour, in the face of growing difficulties made it easier for him to make light of his failing faculties. His impact will ripple down through future generations and his longevity enabled him to enjoy his five great grandchildren. His wish was that his ashes be deposited in the Caterham grave of his grandparents who brought him up. His new stone now lies on the grave with his ashes beneath.

Forty-six Kings Road was sold in May 2009 by Lionel who inherited the property.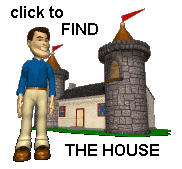 Email: info@thespas.co.uk (click here to send an email)


ADDITIONAL INFORMATION



Sidney Thomas Osborne

Lydia Bertha Osborne (formerly Donovan)

Kathleen Beatrice Osborne

Bruce Edward Osborne

Lionel Stuart Osborne







DESTINY CATEGORY

20th CENTURY first half, PAST, PEOPLE

REGION

England - Southern