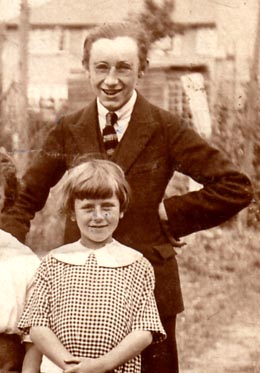 Jack Arthur Steer

1908 - 1967
Park Farm (see picture below)
Saxmundham
Suffolk
United Kingdom




Born in Croydon, Jack was the second child of a family of five children who were the sons and daughters of William Steer a master bricklayer and his wife Caroline.

Noted as the brainy one of the family, he was educated at Ruskin College, reputedly at some expense to his parents. John Ruskin College is now a further education college and former school in the London Borough of Croydon, which started life in 1920 as the John Ruskin Boys' Central School. The original school was founded as a Central school in Scarbrook Road, Croydon, named after John Ruskin.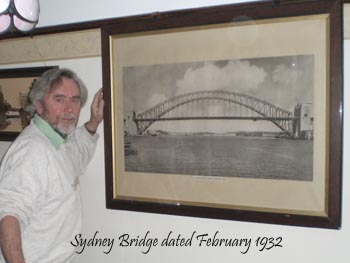 With the economy in depression and from a working class background, aspirations to a middle class lifestyle were not easily realised. Jack however went on to become a building engineer and worked on the Sydney Harbour Bridge. The bridge is one of Australia's most well known and photographed landmarks. It is the world's largest (but not the longest) steel arch bridge with the top of the bridge standing 134 metres above the harbour. Fondly known by the locals as the 'Coathanger', the Sydney Harbour Bridge had its official opening in March 1932. In 1922 the New South Wales Government had invited worldwide tenders for the construction of the Bridge and the contract went to English firm Dorman Long and Co of Middlesbrough. Construction started in 1924 and took 1400 men eight years to build at a cost of 4.2 million pounds UK. A large picture of the nearly completed bridge at Tower House dated February 1932, endorses Jack's involvement. For many years it hung at the home of his parents in Addiscombe. Jack also got involved in the development of concrete reinforcing techniques. By adding exposed bolted ends to reinforcing rods in concrete, the compression thus afforded meant that the concrete was substantially strengthened enabling longer bridge spans to be developed. Other projects designed by Jack included the Piermont? Tower, Jersey. In the 1920s Jack's father and brother Fred both went to work on this major project which took a year to build.
Jack's wife was Vera Smith (Viv) who came from near Ely, Norfolk. They met when he was an engineer working on a local river bridge. Marrying Jack gave her the opportunity to escape the confines of her land owning family. They had a single child Simon, born in 1939. During the War the family lived in Teevan Road, Addiscombe, just around the corner from his parents, however the house was bombed.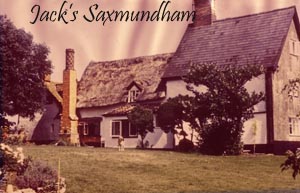 They then went to live in Bromley moving to Suffolk in 1947 for the health of their son after the great fog of that year. Jack became the proprietor of a building firm based in Leiston. He also became an elected local councilor. When the family moved to Park Farm, Saxmundham, it was anticpated that Simon would manage the agricultural enterprise. Simon however had his own ideas.
During his life Jack was diabetic. He died of a heart attack just before his father in June 1967 and there was a monumental inscription to him at St Margarets Saxmundham and another on a stone at Tower House, formerly at Mitcham Road Cemetery, Croydon. Viv went to live in Aldringham, Suffolk after Jack's death.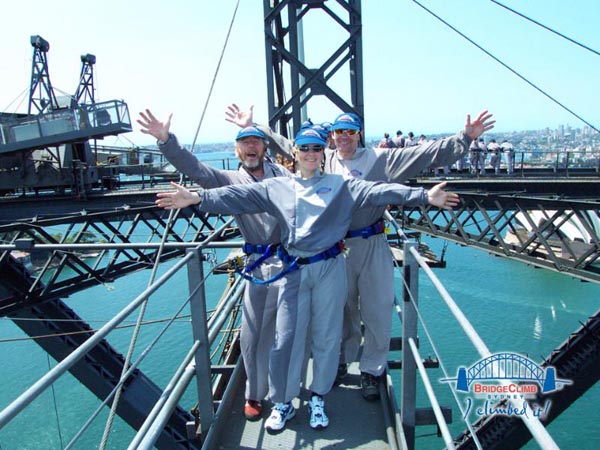 The twenty first century Sydney Harbour Bridge - Corinna, Iain and Bruce do the bridge climb. Jack would probably never have envisaged such an outcome from his endeavours.... or would he?



Email: info@thespas.co.uk (click here to send an email)


ADDITIONAL INFORMATION



William Isaac Steer

Caroline Alice Steer (formerly Grange)

Vera Emily Smith

Simon P Steer







DESTINY CATEGORY

20th CENTURY first half, PAST, PEOPLE

LANDSCAPE

Country town/village

REGION

England - Southern