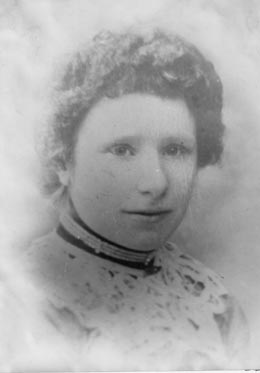 Caroline Alice Steer

1884 - 1959
10 Ashling Road
Croydon
Greater London
United Kingdom




Caroline was born in 1884 in Greenwich, London, the daughter of Caroline and William Grange. She was one of nine children.

One of her sisters was Polly who married a Ken Steer and lived in Tushmore Lane, Crawley. Bruce was lodged here when Kath had Lionel and he remembers as a child painting her photographic collection. Ken was wheelchair bound at the time and later died. Much later when Bruce worked in Crawley he lodged with her occasionally as a teenager in her house at The Twitten. Caroline's sister Emily married and had Nellie and Bettie, living in Cliftonville and Palm Bay, Margate. Caroline's brother Bill married Edie and had Joan and a son. Bill was diabetic as was Caroline. Caroline's brother Frank moved to Westwood Lane, Welling. Caroline's sister Nellie married Herbert Charles Lacey and had a family. Another sister Florrie E married Harry Girdon and had four children: Violet, Edie, Mary and Aurthur. Caroline's sister Beattie married a Mr Parnell and went to Australia. Finally her brother Arthur of Welling married Ciss.

Caroline was brought up in the south London area and by 1901 was working as a domestic servant in Lewisham where she lived with her parents.

Five years later in April 1906 she married William I Steer, a bricklayer, in Catford. He was 25 and she was 22 and three months pregnant. The couple resided at numerous addresses in the Croydon area until eventually settling at 10 Ashling Road, Addiscombe in 1937. During this time they had six children as can be seen below. One of her favourite expressions was "over Will's mothers". It referred to the location of distant events, usually a thunderstorm that could be heard afar. Will was presumably a reference to her husband.

One of the great highlights of the year for the entire family and subsequent offspring of the children was Christmas at Ashling Road. Festooned with fairy lights and talking snowmen, Xmas Trees and presents, the house became a three day celebration of family togetherness and fun.

Caroline died in September 1959, was cremated and had an inscribed stone at Mitcham Road Cemetery, Croydon, now relocated at Tower House.



Email: info@thespas.co.uk (click here to send an email)


ADDITIONAL INFORMATION



William Arthur Grange

Caroline Maria Grange (formerly Bates)

William Isaac Steer

Frederick William Steer

Jack Arthur Steer

Emily Alice Maud Steer (Ciss)

Lily Steer (died an enfant)

Frank Grange Steer

Kathleen Beatrice Steer (Kath)







DESTINY CATEGORY

19th CENTURY second half, 20th CENTURY first half, PAST, PEOPLE

LANDSCAPE

Urban

REGION

England - Southern