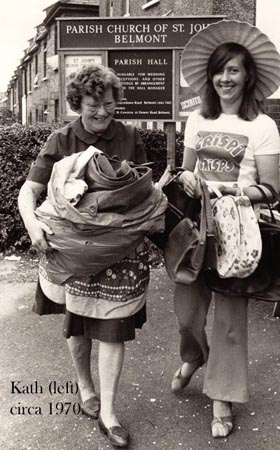 Kathleen Beatrice Osborne

1915 - 1973
46 Kings Road
Belmont
Surrey
United Kingdom
SM2 6DG
Telephone: Vigilant 9848



Kath as she was known was born in September 1915, the daughter of a Croydon bricklayer. Her bright auburn hair made her distinctive together with her matching brown eyes. She had three elder brothers and an elder sister and as such was the youngest member of the family. There had been another sister but she died an enfant.

The family lived at a number of addresses in Croydon including 80 Woodside Green, 30 Oakley Road, then to 52 Richie Road, then 6 Upper Elmers End Road, then 60 Richie Road, later to move to 3 Woodside Way and then to 46 Johnson Road and then to 10 Ashling Road.

Kath went to Portland Road School (1922-1929) and then went on to become a shop assistant with the Coop, where she met her future husband Sid at Elmers End shop. They were married in August 1942 while he was enlisted in the army during WWII. The family initially lived at 117 Upper Addiscombe Road, Croydon, with Sid's parents. Bruce, the first child was born there but when Lionel, the second son was expected they moved to 46 Kings Road, Belmont. Here she brought up the family, occasionally doing part time work at the Coop in Banstead where her husband was manager. Favourite holiday destination was Ryde, Isle of Wight where they stayed at Mrs Cox's in Quarry Road. Later she ventured further afield with the kids, notably Lyme Regis, where it is recalled one year she ran out of money and had to get Sid to mail a remittance.

Kath's interests were the cub scouts and she was an active leader over many years. Her jumble sales to raise funds were legendary. This also enabled her to maintain her link with the local St John's church where she worshipped. She was a very practical person, forever sewing and making items for the children. When the children had left home Sid and Kath ventured abroad for their holidays, going with Con and Joe, their daughter in law's parents. Kath loved dogs and these were regular pets in her early and latter years.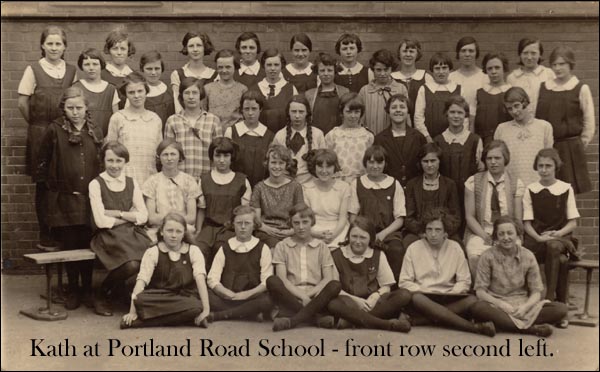 In her 50s she suffered failing health and died in 1973, just in time to briefly enjoy her grandchildren whom she cared about to the very end. She was cremated and a stone placed at Mitcham Road Cemetery. This was subsequently repositioned at Bruce's Tower House.



Email: info@thespas.co.uk (click here to send an email)


ADDITIONAL INFORMATION



William Isaac Steer

Caroline Alice Steer (formerly Grange)

Sidney John Osborne

Bruce Edward Osborne

Lionel Stuart Osborne







DESTINY CATEGORY

20th CENTURY first half, PAST, PEOPLE

LANDSCAPE

Urban

REGION

England - Southern