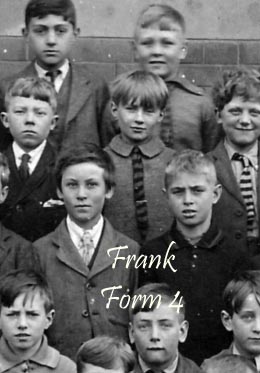 Frank Grange Steer

1913 - 1968
53 Coleridge Road
Addiscombe
Surrey
United Kingdom
CR0 7




Frank was born the son of William Isaac Steer, a master bricklayer and his wife Caroline. The family lived in Croydon growing up in Addiscombe. Frank had two older brothers and one older and one younger sister. Schooldays were at the local Portland Road School.

In Croydon in 1938, Frank married Lenorah (Nora) Dowling, a South Shields girl. She had a sister Audrey who in turn had an adopted daughter Alison. Audrey lived near Nora on the Coleridge Road estate at Addiscombe for a while. A family legend suggests that Lenora's grandparent was the illegitimate son of Queen Victoria's son; thus of illegitimate royal lineage. Seventy golden guineas are allegedly given to the oldest child of each new generation. Supposedly Nora's eldest son Grange was to receive such a dowry. The truth of this story is not ascertained.

Living in Addiscombe where the extended family clustered, the couple had three children. Grange was born in 1940 followed by Doreen born 1944 and then Roger. In addition Andrew (born 1963) was adopted. One of the great traditions that brought the family together was Christmas. Every year the extended family would meet at 10 Ashling Road for a three day celebration. Amusements included playing cards, board games, hunt the parcel, indoor fireworks and vintage film shows as well as the usual Xmas dinners. This tradition continued well into the 1960s and was then relocated to Tower House for many years, albeit without Frank's family. As a result the children especially looked forward to Christmas with great excitement.

Frank was in the building trade and one of his hobbies was watch making. He died at the age of 55 years. He is commemorated on an inscribed stone, formerly at Mitcham Road Cemetery, Croydon but now at Tower House. Nora subsequently moved back to Glastonbury with Andrew together with Doreen and her husband who lived nearby. Nora died in July 1988 at Newton Abbot, Devon, aged 73.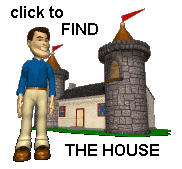 Email: info@thespas.co.uk (click here to send an email)


ADDITIONAL INFORMATION



William Isaac Steer

Caroline Alice Steer (formerly Grange)

Lenorah Steer formerly Dowling

Grange William Steer

Doreen Elizabeth Pound (formerly Steer)

Roger Steer

Andrew Steer







DESTINY CATEGORY

19th CENTURY first half, 19th CENTURY second half, PAST, PEOPLE

LANDSCAPE

Urban

REGION

England - Southern