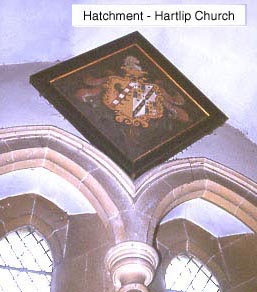 Historical Summary 3

Osbornes of Hartlip in Kent




In the church of Hartlip there is an Osborne chancel, which contains numerous monuments to the local landowning line of the family. The lineage can be traced back through the armorial visitations and Hartlip registers to the 13th century and is therefore of great antiquity. The similarity of arms denotes a common root with other Osborne lineages; both the ducal family of Leeds and this one emanated from Kent, however the addition of the five annulets in the arms suggests a fifth son lineage in this case. The nearest to proving the link between the two great families is in the 1642 will of Vincent Denne who leaves money to his sisters children, daughters of Edward Osborne of Harlip and to a daughter Sarah and son James of Richard Osborne of Ashford who may well have been a decendant of the root of the Duke of Leeds lineage.

The family owned land in Hartlip, Leysdon and at Eastchurch on the Isle of Sheppey. The arms were confirmed in 1573, having satisfied the Clarenciaux kinge of arms as to the provenance of the line. The family seat was Hartlip Place near Sittingbourne and a lease was granted on lands at Hartlip c.1536, during the reign of Henry VIII to one John Osborne, Auditor of the Exchequer.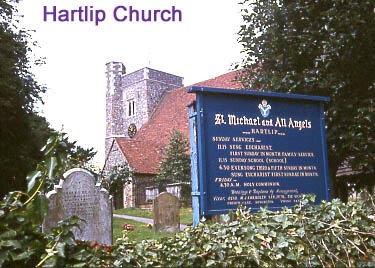 Thereafter the Hartlip dynasty never rose to great distinction; Thomas Osborne (1659-1708) became a Major in the Militia and donated a bell to Rainham Church. There were 10 male generations of Osbornes. The last male was Thomas who died in 1719 aged 30 years and without children. With no male heir the armorial was claimed by the separate lineage of the Newtimber Osbornes in 1724. On the death of Mary Osborne of Hartlip in 1780 the Hartlip Osborne lineage finally became extinct. Her husband, the Reverand Thomas Bland thereafter inherited the estates and Osborne gave way to Bland.
Of uncertain Osborne lineage - elsewhere there is a further line of Osborns based at Chicksands Priory in Bedfordshire from which Dorothy Osborne who married Sir William Temple descended. She frequented Epsom Spa as is recorded in her letters. There are Osborn(e)s elsewhere, including Ireland. Ruth Osborne (1680-1751) reputed witch, was the last victim in England of the superstitious belief in witchcraft. At a trial by ducking, this elderly lady and her husband John were stripped and with their hands tied to their toes, were thrown into Longmarstone pool.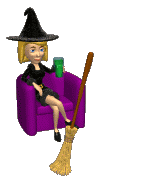 Ruth Osborne died as a result. The Coroner's Inquest brought a verdict of wilful murder against 22 persons, the leader of who was subsequently executed by hanging at Tring. These families bear the name Osborne but their provenance is uncertain and is therefore only mentioned in passing.





ADDITIONAL INFORMATION





DESTINY CATEGORY

16th CENTURY, 17th CENTURY, 18th CENTURY first half, Historical summary, PAST, PEOPLE

REGION

England - Southern