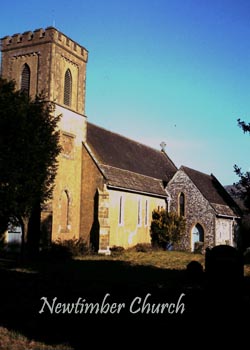 Historical Summary 4

Poynings and Newtimber in Sussex
Sussex
United Kingdom




By the mid 16th century another Osborne dynasty is established as a land owning family in Sussex. This is the lineage from which a direct descent to the Tadworth Osbornes can be traced. We find Alice Osborne, with lands in Withdean, Sussex, surviving her husband to 1567. Her only son John, (1520-1597) of Poynings went on to have two sons, both also called John. Such naming of sons was often a device to avoid the premium payable on copyhold lands on death. John the elder, established himself as a Yeoman in the Weald, of which more later. John the younger, also a Yeoman, meanwhile located in Poynings and in turn one of his sons in Newtimber.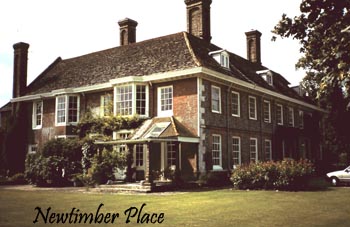 Three generations of Thomas Osbornes followed John the younger. They located in Newtimber where they held lands and created a substantial mansion called Newtimber Place. Anne, wife of the second generation Thomas was cheated of plate and gold by five gypsies at Newtimber Place. She was later found dead in the moat. It was the third generation Thomas however who secured the grant of arms, thereby confirming in 1724 with the Heraldic Visitation, the descent from the same line as the Osbornes of Hartlip and the ducal family of Leeds, in spite of being from the "younger" John Osborne. It could be argued that the "elder" branch of the family had the true entitlement to the arms.











Thereafter the Newtimber branch went into decline, first with a number of mysterious child deaths while the family resided in Horsted Keynes for four years early in the 18th century. Then with the surviving eldest brother Leyton Osborne incurring gambling debts, the Newtimber estate was sold in 1741, the year of his death. There followed a legal dispute about the estate and although Leighton had a son Thomas, this particular Osborne lineage appears to have became extinct thereafter.

A parallel land owning branch descended from William Osborne, younger brother to the second generation Thomas. They remained in Poynings for five generations before moving elsewhere in Sussex where the line continues to this day.

Both branches of this family had close associations with their respective churches. Within Newtimber Church there survive a considerable number of memorials to the Osbornes.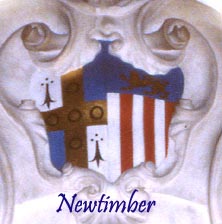 It was the lineage of John the Elder that was to give rise to the "Tower House" Osbornes. The inheriting of entitlement to arms lies with this "elder" line. John the Elder located in Cuckfield in the Weald and subsequent successive generations were eventually to produce the Tower House Osbornes.





Website: Click Here

ADDITIONAL INFORMATION





DESTINY CATEGORY

17th CENTURY, 18th CENTURY first half, 18th CENTURY second half, Historical summary, PAST, PLACES

LANDSCAPE

Country town/village

REGION

England - Southern