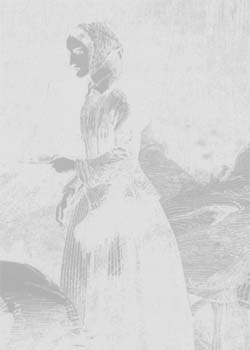 Caroline Osborn formerly Hills

1829 - 1905
The Forge
East Dean
Sussex
United Kingdom




Caroline is an enigmatic figure who appears to have been the victim of injustice that dramatically affected her life. She was born in East Dean, Sussex on 24 May 1829 and christened a day later on the 25 May 1929 also at East Dean.

She was the only child of the village blacksmith and lived at the forge on Friston Hill. Her parents were John William Hills and his wife Flora. Both parents were born in Ripe in 1800 and 1802 respectively. The Hills came to East Dean about 1825 taking over the Forge which has a recorded history since around 1635. John became an overseer of the poor from 1836-47 and was listed to vote in 1832.

Her father John was the first of several generations of Hills who occupied the Forge at East Dean providing a service to the local community. The hereditary nature of blacksmithing also meant that through a strange series of circumstances the pattern would be extended to the Osborne family to well into the 20th century.

For children at the time, rural schooling was pretty rudimentary. In 1814 the Oversees of the Poor paid Anne Colwell for schooling at Friston and an agricultural school was started by Mary A Gilbert c.1825 with the smaller children being taught in Little Lane Cottage.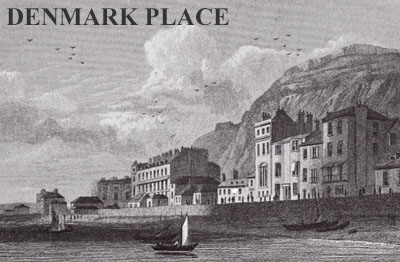 In 1850 Caroline was living in Denmark Place, Hastings and there married a Sussex farmer John Souter Osborn on 9th Oct at the chapel of St Mary in the Castle. Located below the castle cliff in Pelham Crescent, this church was built in 1828 by the Earl of Chichester in an imposing classical style with entrance portico sporting lofty columns designed by Joseph Kay. A natural spring flows through the building and was used for baptisms. Caroline's father and Elizabeth Hills were witnesses at the wedding ceremony. Elizabeth was probably Caroline's aunt who ran accommodation nearby at 2 Denmark Place, on the sea front. About the same time Thomas Hills (a blacksmith) Susanna and Thomas B (their son) were at the same address. Caroline was 21/22 and John was 34 years old when they wed. As can be seen from John's lifestory they located to Hodcomb at Beachy Head where they had a family of three children and farmed until 1854.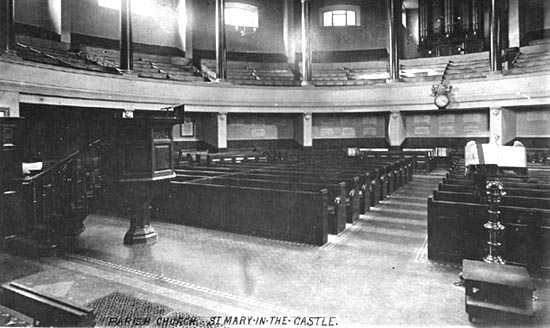 Hastings was a notorious smuggling seaside town in the mid 19th century, which may account for how John and Caroline met.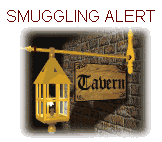 In May 1848 officials in the town reported that a local informer by the name of Harrison was being victimised. It was noted that nine out of ten Hastings residents "would as freely murder Harrison as they would eat and drink when hungry and dry". With the Osborn family likely involved in smuggling for at least two generations and the Hills similarly, little wonder that the town with its new awe inspiring church was where Caroline and John married. (see Platt R (2007) Smuggling in the British Isles, Tempus, p.163)

Caroline's last known foot fall in England was January 1855 when she was at 2 Seaside, Eastbourne. It was here that her daughter Ellen died overnight in January under questionable circumstances. This was followed the next day by the coroner's inquest that questioned Caroline's role in the death. accusing her of neglectfulness.

Gold had been struck in 1854 in Gumeracha, east of Adelaide Australia and no doubt this influenced the couple to emigrate. The two remaining children were left with the grandparents, perhaps expecting to join their parents in due course. By December of 1855 the parents were in Australia. John and Caroline rented 30 acres of land and the Robert Burns Hotel in Northern Gumeracha, some 30 miles east of Adelaide. Caroline also gave birth to a son Henry Osborn on 1st January 1856. Their new life in South Australia was no doubt looking good.

The euphoria was not to last however. On the 25 February Henry died, just seven weeks old. He was buried in the Baptist Church cemetery in Gumeracha on the 27th.

The hotel and bar business was also short lived due to financial difficulties. By the mid year in 1856 they were unable to pay the rent on the Hotel. There then followed a legal process and in March 1857 they were declared insolvent in the Court of Insolvency in South Australia. Thereafter their movements are something of a mystery. It is known that John was interred for a while in the local Lunatic Asylum in Adelaide in 1870 and permanently in 1873. Caroline traded as a dress maker in Adelaide until her death. The life story's of Caroline and her husband John are detailed in the 'Tragic Adventure' (2015), a private publication researched and written by Bruce.

In England, back in 1855, Caroline's youngest daughter had died under unfortunate circumstances and a coroner's inquest the following day had criticized Caroline for her care of the children. (see her husband's lifestory for further details) Thereafter the two remaining children John William Osborn and Maria Osborn were brought up by the grandparents the Hills at the Forge, East Dean. John and Caroline, their parents, had sought a new life in 'Oz' and any knowledge of their unfortunate experiences in England and later Australia certainly not for general knowledge and discussion. Thus started a secrecy that was to last for over 150 years!

It is of little surprise to learn that John William Osborn went on to become a blacksmith and his son after him. This strange tale has a corollary also. Caroline died in Adelaide in 1905 but her ghost still haunts Hodcomb, high on the lonely Sussex Downland at Beachy Head. John Souter Osborn's lifestory gives much more detail of the unfortunate sequence of events and can be accessed by clicking below under Directions.

Caroline's parents died in the 1870s, John Hills on the 5 July 1871 and Flora on 4 Feb 1875, she in the Eastbourne Union.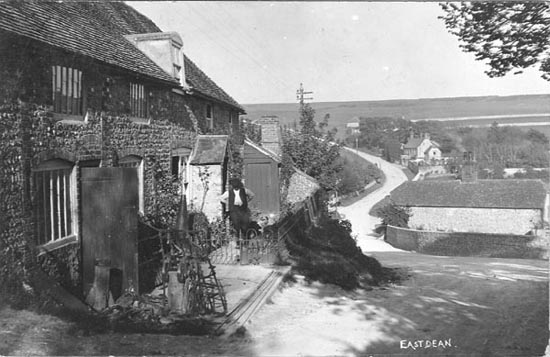 In 1872 the Forge was taken over by nephew Henry Hills from Lewes. On Henry's eventual retirement Luther Hills took over. Henry's son Luther Hills was born in Lewes in 1869 and continued at the Forge as Blacksmith until January 1952 when he sold the workshop. Luther remained next door at Forge Cottage during his retirement, when he would often sit outside, before eventually moving to an Uckfield nursing home. In 1961/2 Forge Cottage was renovated and ships timbers and oars found serving as roof rafters. The fourteen foot square vaulted chalk block cellar was remarkably well preserved and served as a reminder of former smuggling days. Outside the privy was still intact and the window that once contained the smugglers signal lamp to Belle Tout still visible. Luther died in December 1964 at the age of 95 thus ending the Hills dynasty at The Forge. During his lifetime Luther and his ancestors played an active role in the activities and welfare of the village as is well recorded by Surtees J & S in East Dean and Friston (2008).
No doubt in her old age, Caroline mused at length on the first four years of her marriage at Hodcomb Farm, her three children born there and what might have been. Maybe she harboured guilt over the events that had resulted in her never seeing any of her children grow up. No wonder her spirit returned to the flint house at Hodcomb, high on Beachy Head when she passed on. It is recorded that Caroline died intestate in 1905 in Adelaide Hospital, South Australia of bronchitis and heart disease. Her death on 25 September meant that she was 76 years old, four years younger than her husband John when he departed this life in 1895.

It is only after evidence from Australia regarding Caroline and John is examined that it transpires that Caroline may have been the victim of a gross injustice. By blaming her for the death of Ellen, supposedly in part by neglect, Caroline was no doubt ostracised by both the family and community in England. Imagine her despair when Henry dies only 7 weeks old, just over a year later, after they ship to South Australia to start a new life.

The clue to what was really wrong emerges in the death records of Henry. It is known that he died in February 1856 from the burial records of the Salem Baptist Church in Gumeracha. Although not named Henry the place of abode was the Robert Burns Hotel, where Caroline and John were the publicans. The death record for two days before the burial lacks detail and indicates cause of death as "disease of the breast". This condition is unlikely to be applicable to Henry as the cause of death, although other detail fits, especially place and time. However the hypothesis is that the disease of the breasts was the mother's condition and not that of the deceased and that the child died of starvation in spite of being breast fed, unfortunately with milk lacking nourishment.

At this time breast disease diagnosis was in its infancy and it was another 20 years before conditions like Paget's disease of the breast was starting to be understood. This condition often went unrecognised for months if not years. Lack of understanding of a serious breast condition in January 1855 resulted in Ellen's death and subsequently Henry's, the following year. Ellen's death certificate records that she died of "want of proper nourishment". Caroline was the victim of lack of medical knowledge and failure to appreciate a serious condition that would be life threatening for the offspring. With the benefit of research and hindsight, it can be understood how a major injustice so severely affected the lives of Caroline and her husband John.

Click the link kangaroo for more details of Gumeracha and Adelaide.




(see Haunted Hodcomb details by clicking 'website' below)

Email: bruce@thespas.co.uk (click here to send an email)


Website: Click Here

ADDITIONAL INFORMATION



John William Hills

Flora Hills

John Souter Osborn

John William Osborne

Maria Osborn

Ellen Osborn

Henry Osborn







DESTINY CATEGORY

19th CENTURY first half, 19th CENTURY second half, PAST, PEOPLE, PLACES, Smuggling

LANDSCAPE

Coastal, Country town/village, Rural

REGION

England - Southern